 
Hair Care - Les Secrets de Loly - Sunshine Clean
Sunshine Clean by Les Secrets de Loly
Shampoo - 200ml
Sunshine Clean is a shampoo particularly recommended for people prone to itching, dandruff and sensitive scalps, thanks to the purifying action of its lemon essential oil.
This shampoo with its gentle lemon and pomegranate fragrance gently cleanses your hair, with special attention to your sensitive and irritated scalp.
Within a few weeks, dandruff is considerably reduced and your hair is left shiny. Its effectiveness will result in a 55% reduction in dandruff within the first month.
Pro-vitamin B5 and lemon essential oil combine to reinforce the repairing and purifying powers of Les Secrets de Loly Sunshine Clean shampoo.
Sunshine Clean
Shampooing - 200ml
Formulated with 98.6% natural origin, Sunshine Clean shampoo treats problems related to sensitive scalps thanks to its dermo-soothing, purifying agents that rebalance the pH.
It is suitable for wavy, curly, frizzy and frizzy hair.
The coconut cleansing base combined with vegetable glycerin provides moisture, prepares for detangling and defines your curls.
Panthenol B5 is a strengthening and repairing active ingredient. It makes hair shiny, supple and easy to comb.
Lemon essential oil regulates sebum, soothes and cleanses the scalp.
The anti-dandruff active ingredient with amino acids is at the same time dermo-soothing, dermo-purifying and dermo-protective.
Apply the shampoo to wet hair, concentrating on the scalp in a circular motion and allow the creamy lather to descend onto the hair. Don't hesitate to part your hair to clean the scalp more easily. If you have applied an oil bath before, feel free to shampoo twice. For a complete/optimal wash routine, apply Pink Paradise Conditioner afterwards.
Precautions for use: For external use only. In case of contact with the eyes, rinse with clear water.
AQUA, GLYCERIN, COCAMIDOPROPYL BETAINE, SODIUM COCOYL APPLE AMINO ACIDS, CAPRYLOYL GLYCINE*, GUAR HYDROXYPROPYLTRIMONIUM CHLORIDE, PANTHENOL, PARFUM, CITRUS LIMON PEEL OIL, HEXYLENE GLYCOL, TETRASODIUM GLUTAMATE DIACETATE, SODIUM HYDROXIDE, BENZYL ALCOHOL, DEHYDROACETIC ACID, LIMONENE**, CITRAL**.
* Actif anti-pelliculaire et dermo-protecteur
** Présent dans le parfum et/ou l'huile essentielle"
Reviews
MAC&Beauty uses a moderation tool and customer reviews will be moderated. MAC&Beauty uses a moderation tool and customer reviews will be moderated. All the reviews on this page are ordered by date.
Related products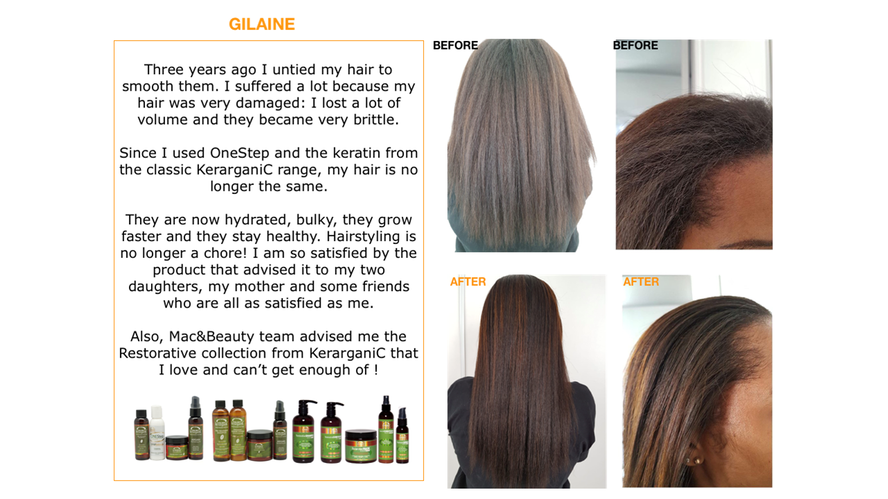 The straightening and botox care are technical products for a professional use.
The results can vary from one person to another. Mac&Beauty cannot be responsible for a bad use of the products sold on the site and does not guarantee any specific results.
A question ? Contact us by email moc.ytuaeb-dna-cam@tcatnoc or call us on +33769246088

We ship worldwide
Colissimo | Withdrawal possible
on Paris (contact us)
Free delivery
In France
from 150 €

Secure payments
Credit card | Bank
transfer | Paypal

Customer service
France +33 (0)7 69 24 60 88
Email: [email protected]