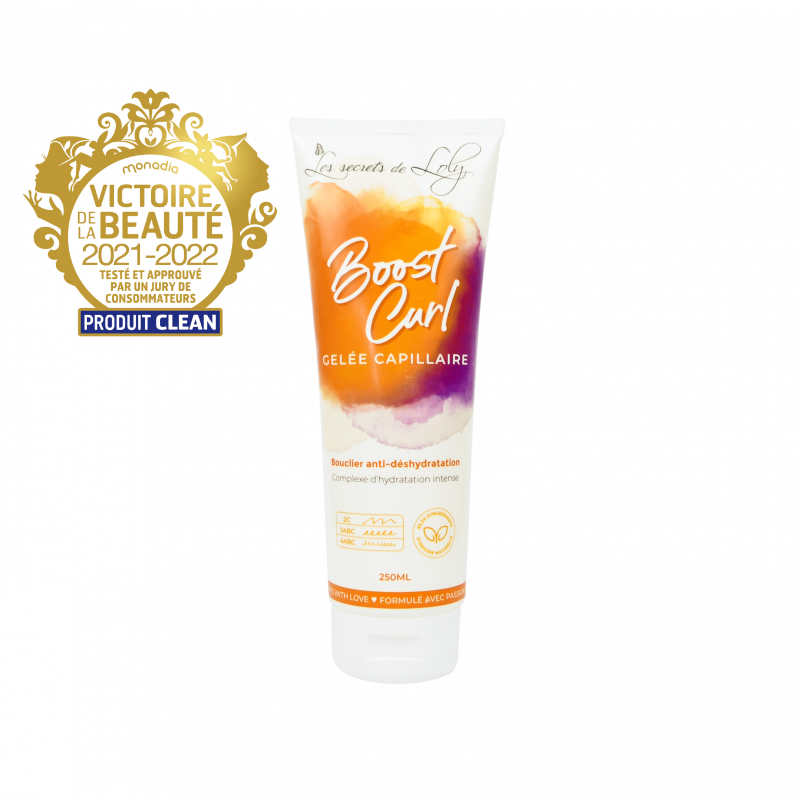  
Hair Care - Les Secrets de Loly - Boost Curl
Boost Curl by Les Secrets de Loly
Moisturizing jelly - 250ml
Formulated as a real care product, this gel contains a complex that naturally maintains moisture and prevents water evaporation.
This ultra-moisturizing jelly, enriched with provitamin B5 and pineapple, will enhance the natural shape of your curls.
The curls are then well set, plumped up, defined and revitalized without any cardboard effect.
Boost Curl
Moisturizing jelly - 250ml
Formulated with 99.2% natural ingredients, Boost Curl Gel is a moisturizing complex that sets curls without a cardboard or wet look. It is composed of a humectant cocktail of water and provitamin B5. In addition, it retains the moisture present in the hair. Its sweet pineapple scent is a pure wonder.
Water is the ultimate natural moisturiser.
Provitamin B5 strengthens, coats and repairs. It makes the hair shiny, supple and easy to comb.
After applying your moisturiser, the Kurl Nectar or the Smoothie, apply the Boost Curl jelly to damp hair in small amounts. Scrunch upside down to form your curls and let it dry freely or with a cold air diffuser. You can apply it daily to refresh your curls as long as your hair is moisturised.
You can also form finger coils. It helps fix the small rebellious hairs during your hairstyles.
It is also suitable for locks at the roots.
AQUA, DEHYDROXANTHAN GUM, PARFUM, PANTHENOL, XYLITYLGLUCOSIDE, ANHYDROXYLITOL, XYLITOL, GLUCOSE, BENZYL ALCOHOL, DEHYDROACETIC ACID.
Reviews
MAC&Beauty uses a moderation tool and customer reviews will be moderated. MAC&Beauty uses a moderation tool and customer reviews will be moderated. All the reviews on this page are ordered by date.
Related products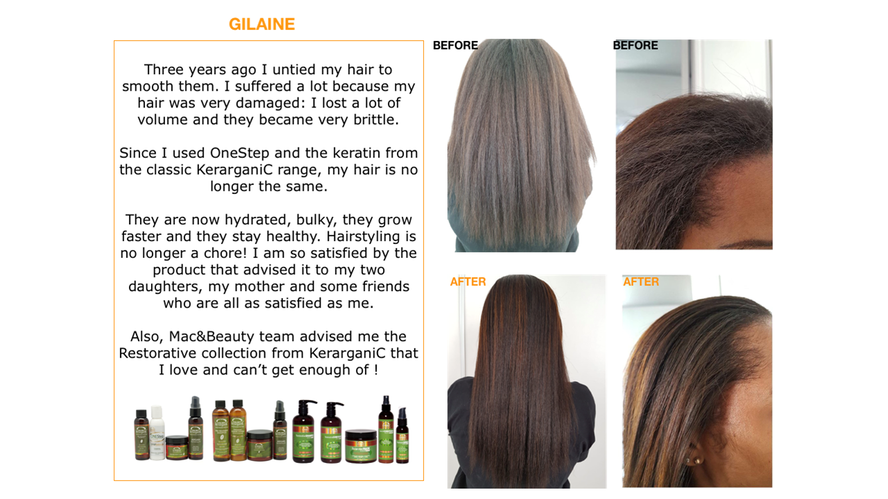 The straightening and botox care are technical products for a professional use.
The results can vary from one person to another. Mac&Beauty cannot be responsible for a bad use of the products sold on the site and does not guarantee any specific results.
A question ? Contact us by email moc.ytuaeb-dna-cam@tcatnoc or call us on +33769246088

We ship worldwide
Colissimo | Withdrawal possible
on Paris (contact us)
Free delivery
In France
from 150 €

Secure payments
Credit card | Bank
transfer | Paypal

Customer service
France +33 (0)7 69 24 60 88
Email: [email protected]